Experience the authentic spirit of Cambodia with our exclusive deals on unforgettable getaways.
Immerse yourself in authentic local culture with our handpicked selection of unforgettable Siem Reap experiences.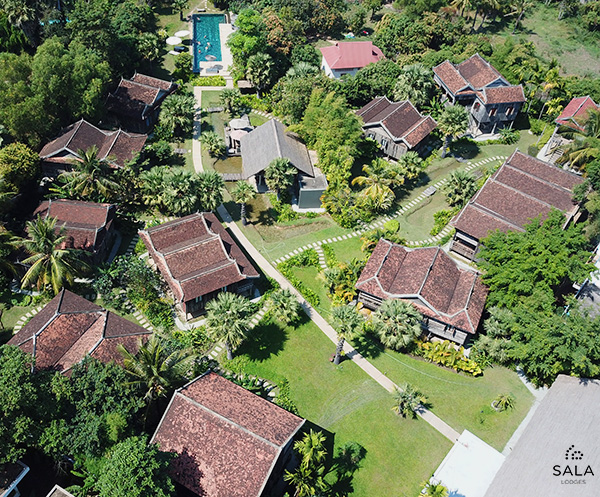 AUTHENTICITY AND SUSTAINABLE
Sala Lodges is more than a hotel, offering its guests an authentic and unique experience. Composed of eleven traditional wooden houses on stilts, this "dream village" located 8 km from the archaeological site of Angkor contributes to the preservation of an architectural heritage threatened with extinction. By selecting existing constructions to restore them to their former glory, the designers of Sala Lodges allow everyone to immerse themselves in a real Cambodian universe.
THE HOUSES AND THEIR HISTORY
Sala Lodges makes simplicity an absolute luxury. Discovered in the Cambodian countryside, dismantled, transported and restored, the houses at Sala Lodges all have individual histories and architecture. The oldest date from the late 1950s. While the exterior has been conserved, the interiors have been carefully converted to meet the highest expectations of our guests. Each house reveals a pure and refined interior. 
wELLNESS & relax
Following a day at the temples or an excursion across the Cambodian countryside, what better than a moment of relaxation with a massage or a beauty treatment at our Sala Spa by Bodia, a sanctuary for the relaxation of the mind and the body or a dip in the pool, or purely and simply a quiet read.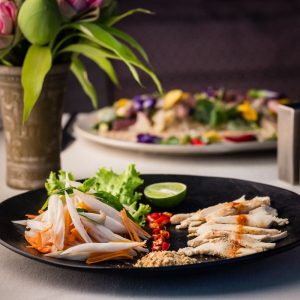 CAMBODIAN FLAVOURS
The chef and his team have created dishes from the best of Cambodian cuisine. Each morning, they wander through the local markets to select the best produce. Seasonal fruits, vegetables, and plants from our garden surrounding the houses are to be found at the heart of the dishes.
escape & discover
Hoping to leave the beaten track, to discover local communities, to live the adventure or to be carried away by the gentle, beautiful Cambodian countryside and waterways? The Sala Lodges team have defined tours to suit all tastes. As a family, as a small group or as a couple, seasoned sports players as well as dreamers will find something to satisfy their thirst for adventure, discovery or knowledge…
An Oasis of Tranquility Away from the Outside Hussel and Bussle.
Absolutely loved it, 14 traditional Cambodian lodges spaced out in gorgeous tropical grounds, an ideally proportioned pool and sun deck area, plus a top class restaurant makes this place hard to beat.
If it hadn't been for the temples and other excursions, I would have happily stayed within the grounds of Sala Lodges for my complete vacation. The commitment of the management to the environment is most commendable and helps them deliver a wholesome and relaxing atmosphere.
TripAdvisor extract from Pyromancer wrote a review Jan 2023
Five stars for the Sala Lodges
We stayed in several 5 star hotels around Thailand before and after our stay at the Sala Lodges. This hotel has them all beat. Apart from the beautiful property and unique living quarters (which were immaculately cleaned and I am very fussy about this) the staff at the Sala Lodge truly took our stay to another level. Everyday there seemed to be a new special touch or higher level of detail to enhance our time. If you are debating between hotels in Siem Reap and this is in your list, do yourself a favor and stay here.
TripAdvisor extract from BigBoomTheory wrote a review Nov 2022
Un havre de paix!
Un havre de paix niché au centre de Siem Reap. Le cadre est superbe et les infrastructures sont traditionnelles et raffinées à la fois. La propriétaire ainsi que son équipe sont aux petits soins. Nous recommandons à 100%.
TripAdvisor extract from CelineRK wrote a review Jan 2023
Merveilleux séjour - détente et authenticité !
Nous sommes venus en couple et avons passé un de nos plus beaux séjours en déconnexion totale avec une vraie douceur de vie et une gentillesse sincère. L'emplacement de l'hôtel proche du centre nous a aussi permis de découvrir facilement le centre ville. L'aide pour les excursions étaient aussi particulièrement précieuse. L'hôtel d'abord est magnifique, les maisons sont toutes différentes avec beaucoup de cachet, tout est pensé avec de nombreux petits détails tout en authenticité. La chambre est extrêmement spacieuse et les salles de bains magnifiques. L'hôtel est un vrai havre de paix, le personnel est adorable, aux petits soins tout au long de la journée. La piscine aussi est magnifique, tout en pierre et extrêmement grande. Les petit déjeuners ainsi que les quelques dîners que nous avons passé à l'hôtel était tout simplement délicieux avec des produits frais et de qualité. Le choix est entre cuisine européenne ou spécialité cambodgiennes. Le spa est aussi à essayer avec des thérapeutes d'exceptions et une belle offre entre massages, soins et esthétique. En couple, amis ou famille, nous ne pouvons que vous recommander cet hôtel. Une hôtellerie tout en sincérité comme nous n'en trouvons plus que très rarement aujourd'hui. De notre côté, nous n'avons qu'une hâte c'est d'y retourner.
TripAdvisor extract from Clemence L wrote a review Feb 2022.