AUTHENTICITY AND SUSTAINABLE
Sala Lodges is more than a hotel, offering its guests a unique, authentic experience. The eleven traditional wooden houses on stilts in this "idyllic village" situated 8 km from the architectural site of Angkor, contribute to the preservation of an architectural heritage, which is threatened with extinction. By choosing existing Khmer houses to conserve their aged, the founders of Sala Lodges allow you to delve into a genuine Cambodian world.
THE HOUSES AND THEIR HISTORY
Sala Lodges makes simplicity an absolute luxury. Discovered in the Cambodian countryside, dismantled, transported and restored, the houses at Sala Lodges all have individual histories and architecture. The oldest date from the late 1950s. While the exterior has been conserved, the interiors have been carefully converted to meet the highest expectations of our guests. Each house reveals a pure and refined interior. 
wELLNESS & relax
Following a day at the temples or an excursion across the Cambodian countryside, what better than a moment of relaxation with a massage or a beauty treatment at our Sala Spa by Bodia, a sanctuary for the relaxation of the mind and the body or a dip in the pool, or purely and simply a quiet read.
FLAVOURS FROM HOME
The chef and his team have created dishes from the best of Cambodian cuisine. Each morning, they wander through the local markets to select the best produce. Seasonal fruits, vegetables and plants from our garden surrounding the houses are to be found at the heart of the dishes.Throughout the day, a variety of delicious tapas and snacks keeps hunger at bay. Our guests are able to choose a wine from our international wine list to complement the dishes.
escape & discover
Hoping to leave the beaten track, to discover local communities, to live the adventure or to be carried away by the gentle, beautiful Cambodian countryside and waterways? The Sala Lodges team have defined tours to suit all tastes. As a family, as a small group or as a couple, seasoned sports players as well as dreamers will find something to satisfy their thirst for adventure, discovery or knowledge…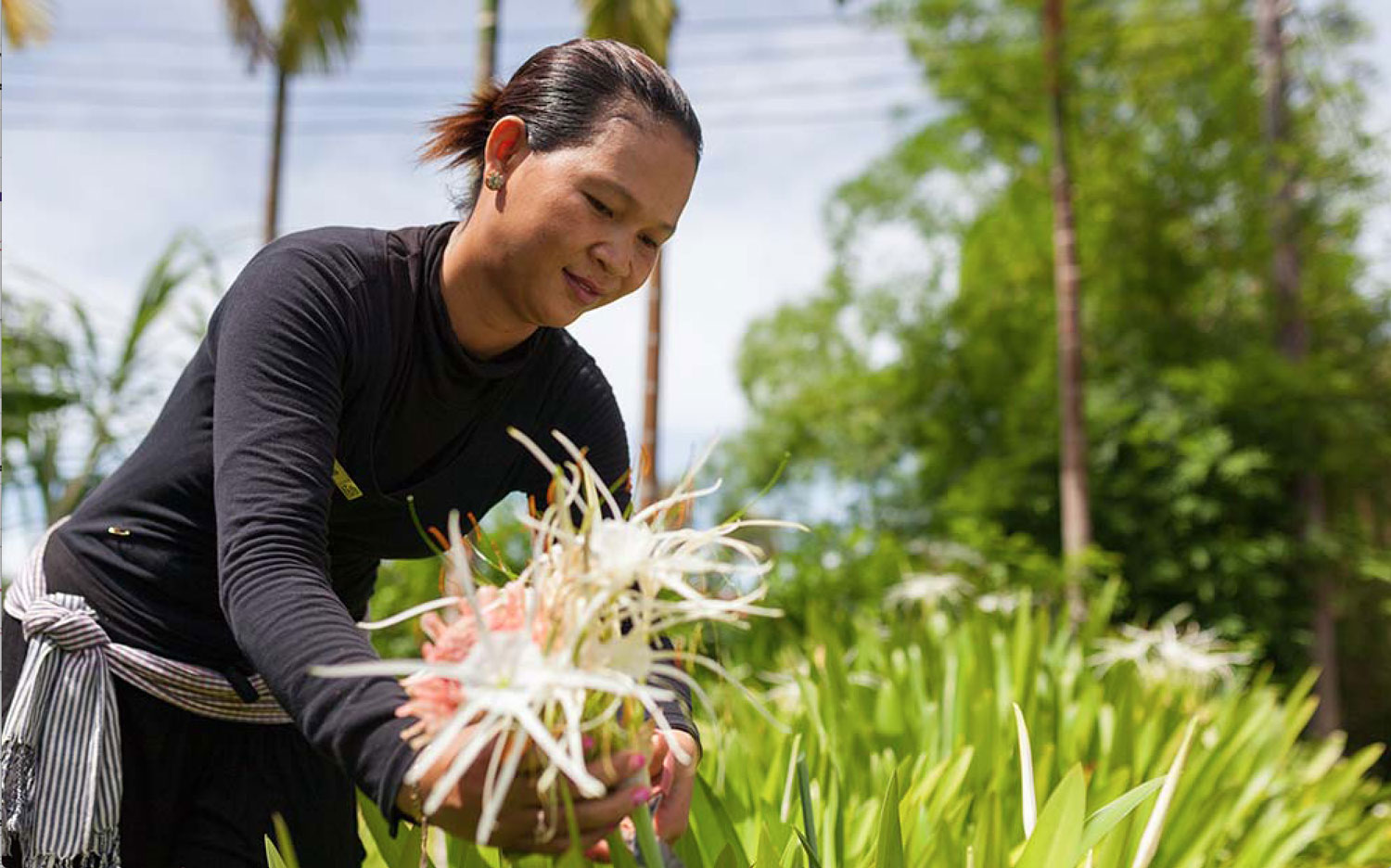 The staff are the real highlight and were wonderfully attentive and helpful. They made it a joy to come home and simple to plan our outings. (…) Our only disappointment was having to leave and we now hope to be back one day.
TripAdvisor extract from Prawnmachine, Bali, Indonesia, Stayed September 2015
(…) Autre point fort : le service, digne d'un 5 étoiles, est très accueillant et chaleureux : à chaque rentrée de visite on nous attend avec un sourire, un petit cocktail et une serviette fraiche! Bref un hôtel où il fit bon rester.
TripAdvisor, extrait de SophieM, Paris France, Séjour en Août 2015
Just perfect in every little detail. Amazing rooms with Cambodia style and western comfort, great breakfast, we were looking forward to having it! Fantastic dinner and memorable service, friendly and helpful staff always taking care of you! Would love to chat me back!
TripAdvisor form Francesco P, Shanghai, Chine, Stayed in 2015
No review I've read so far truly captures how amazing this place is. The staff; unbelievable. Attentive, friendly, sincerely out to give you the best experience. My stay there fell on my 30th bday and I wont bother to try and explain how amazing the team made my night. The food; incredible. You just won't want (nor need) to leave the premises once you've arrived. the property; stunning, with beautiful lodges that make you feel like you're so much further away from the hustle and bustle than you really are.
Extract from Booking.com from Rhiannon, Australia, stayed in June 2015
The location is excellent! Staff is friendly. The houses are beautiful and the atmosphere is lovely.
Extract from Booking.com Alegandra, Thailand, stayed in August 2014
... das Hotel-Konzept, der Service, die Freundlichkeit, die Ruhe, der Pool, der ..., die ..., das ...!
Wer etwas spezielles sucht, kommt hier voll auf seine Kosten:
- geschmackvoll eingerichtet, einfach und viel Sinn für schöne Details
TripAdvisor herausnehme von HagZH, Zurich, Schweiz, Aufenthald November 2015 - Paar
Absolutely amazing. The individual houses are so charmingly done, the restaurant is great, and the staff is friendly and welcoming. The staff takes care of absolutely everything you could possibly need and do their best to ensure you have an enjoyable stay.
Extract from Booking.com form JLFLondon, United Kingdom, stayed in January 2016
(…) The best thing about the whole stay was the staff - they were wonderful - each and every one of them.
Would definitely go back if we return.
TripAdvisor extract from Saira M, Londres, Royaume-Uni, Stayed December 2015
(…) It's easy to be blown away by the uniqueness of the accommodation, the personalised service where every need is anticipated and delivered effortlessly. (…)
If you want to feel like you are on holiday with friends whilst staying in Siem Reap - stay at beautiful Sala Lodges.
TripAdvisor extract from Donna J, Sydney, Australia, Stayed December 2015, travelled as a couple
We loved the personal service here. The staff couldn't do enough for us. They have a seemingly magic system which means each time you're in your room you are left alone, but as soon as you're out, they'll pop in to tidy up.
TripAdvisor extract from Wurlycurly, London, Stayed December 2015